Ephemera
Occasionally, we're asked to print items that are so appealing that they must be celebrated! The following fall into that category: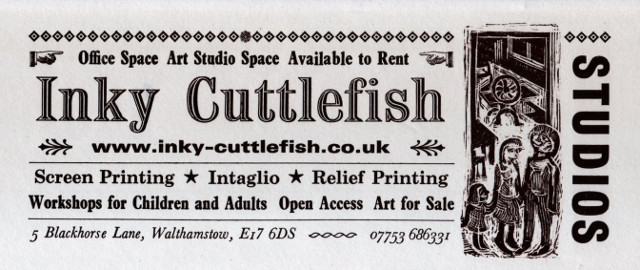 Advertising leaflet for the Inky Cuttlefish studios.
Woodcut by Anna Alcock.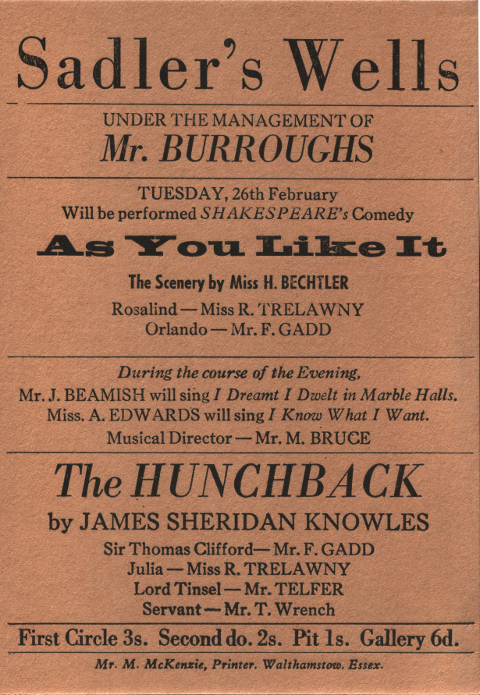 First Night card for the 2013 Donmar Warehouse
production of Trelawny of the Wells.
And here are some event fliers for our poetry launches and a general flier for the WF Arts Club. The logo on the WF Arts Club leaflet was made on our engraving machine!